In 1996, the country of Akizuno won the Emperor's trophy of fine vitalizing community under the supervision of Ministry of Agriculture, Forestry, and Fisheries at the first time in Kinki area. After that, many people come to Akizuno for an inspection and training of community vitalization.
By accepting the inspection tours of Akizuno-juku; a school of community vitalization, Kitera; a farmer's market which was established by residents of the area, Oren-chi juice club; a group of famers who make and sell fresh juice with using citrus fruit which is less of a product value, and Akizuno Garten; a green tourism facility which includes agricultural accommodations, we hope that sharing our know-how can be helpful.
In addition, we open a school of Kisyu Kumano community vitalization〜region strategy discourse〜 in liaison with Tanabe-city. There will be six times (1 time for two days) lectures and fieldworks in a year.

Inquiry about inspection tours and reservation TEL: 0739-35-1199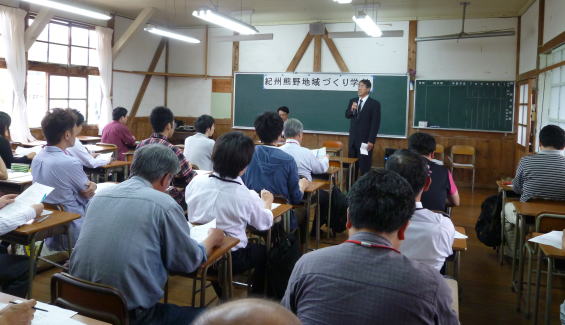 Akizuno Garten was established by investments from residents of the area, and for the purpose of revitalizing the community and agriculture and to make successors be able to continue farming, we run the business with green tourism for the pillar. From the beginning, we manage the business as a social business, and without any subsidy from administration, residents of the village cooperate and run the business together.
Minimum numbers of stuff work in Akizuno Garten. So basically, we offer you to pay the inspection tour fee. Thank you for your understanding and cooperation.
For the inspection tour reservation, click here


Inspection Tour Fee
(This fee is for textbooks and an instructor)

<Inspection Tour with Stay and Meals>
 Instructor Fee 20,000yen (about 1 hour and half course) Textbook (400yen per person) recommended

<Optional Inspection>
 Price 6,000yen
 It is more effective for the study to listen to the lecture and see the real facility such as Akizuno Garten, Farmer's Market Kitera, and Juice Factory (about 30 minutes).

<General Inspection Tour Fee>
 If you don't have time to eat lunch, you can still reserve the general inspection tour.
 Instructor Fee 32,500yen (about 1 hour course) Textbook (400yen per person)

-We can serve coffee or juice for the price of 370yen.
-We only take the inspection tour for a group of more than 5 persons

Lecture for one-day business trip
 Lecture at a place where a day trip is possible
Price: 50,000 yen (transportation expenses will be charged separately.)

Lecture for overnight business trip
Price: 70,000 yen (transportation and accommodation expenses will be charged separately.)


Contents of the inspection tour
 You can learn the details of how we found the community business to solve the problems of the area and processed Akizuno village vitalization, and know-how of making community, opening business and managing the farmer's market, the juice factory, and the green tourism facility by residents.
んで頂けます。


Inquiry
 Questions about the inspection tour, call us at 0739-35-1199
Making a reservation or any questions by e-mail clock here (we return back later.)



Request to an inspectorate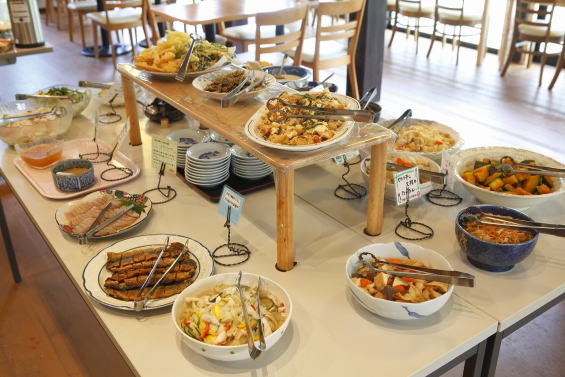 We offer staying plan with meals (including lunch buffet), so please use our facility during your inspection tour.
Most of inspectorates enjoy slow food made by farmer's mothers in farmer's restaurant,
Mikan Batake.
There is a wooden lodging house for stay with a reasonable price in the facility.
For the souvenir from Akizuno and Tanabe, we can set the course to stop by farmer's market, Kitera, so please get some special souvenirs that local produce.